Campfire Safety 101: What You Need to Know
Campfires are a staple of the camping experience, providing warmth, light, and a place to cook and socialize. At Great Escapes RV Resort Branson, all RV sites, tent sites, and cabins come complete with a fire ring. Plus, the camp store carries firewood bundles for purchase, making it easy to enjoy a campfire during your stay. However, it's important to understand the basics of campfire safety to ensure a safe and enjoyable camping trip.
Campfire Safety Basics
1. Keep a close eye on children and pets when a campfire is lit.
2. Avoid burning trash or chemically treated wood, as it can release harmful toxins into the air.
3. Steer clear of using accelerants such as gasoline or lighter fluid to start a fire.
4. Place a fire extinguisher or a bucket of sand nearby to put out a fire in an emergency.
5. Never leave a fire unattended, and make sure it is completely extinguished before retiring for the night or leaving the campsite.
6. Maintain a safe distance from the fire. Do not get too close, and avoid leaning over the fire.
7. Designate a responsible adult in charge of the campfire at all times.
8. Follow the campground's rules and regulations regarding campfire safety, and remember to be a responsible camper.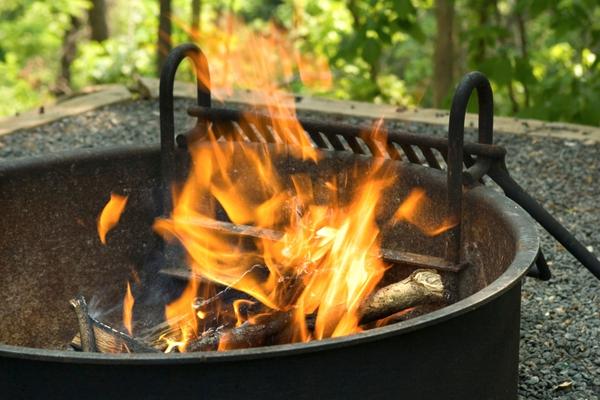 Ensuring Safe and Fun Camping for Everyone
By following these simple campfire safety tips, you can enjoy a campfire at Great Escapes RV Resort Branson without any worries. Remember, safety is everyone's responsibility, and a little bit of caution can go a long way in preventing accidents.
Get Fired Up for a Great Time at Great Escapes RV Resort Branson – Where the Campfires and Other Amenities are Hot!