Family Reunions in Branson at Great Escapes RV Resorts
Embrace the joy of family in the charming setting of Branson, Missouri, at Great Escapes RV Resorts. Our camp-resort offers a perfect blend of nature and fun-filled activities, setting the stage for families to celebrate, reconnect, and create unforgettable memories. With a range of accommodations and entertainment for all ages, it's the ideal venue for family reunions in Branson.
Reasons Why Great Escapes is the Go-To Venue for Family Reunions in Branson
Diverse Accommodations
Great Escapes RV Resorts Branson offers many lodging options to suit every family's style. Whether you love the rustic charm of our tent sites, the convenience of our RV sites with full hookups, or the cozy comfort of our fully furnished cabins, we cater to all preferences, making your family reunions in Branson a delightful experience.
All-Age Entertainment
Great Escapes is a playground for all ages. Young ones will find joy in gem mining or bouncing on the jumping pillow, while adults can engage in a friendly competition of cornhole or axe throwing. Nature trails offer peaceful hikes for the entire family, and the swimming pool provides a refreshing escape. Additionally, during Peak Season, from spring to early fall, our resort hosts themed celebrations that add a festive vibe to the atmosphere, making your family reunion even more special.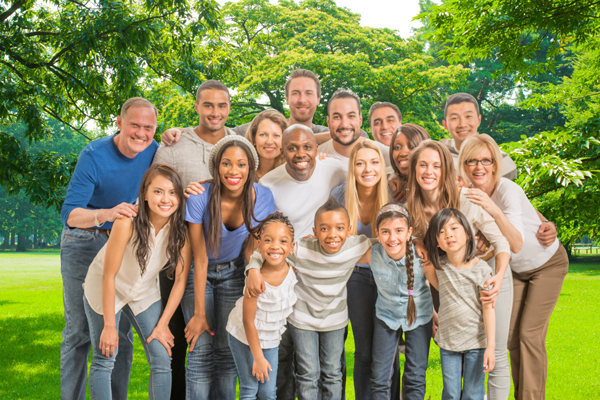 Fun Add-Ons
Families can elevate their reunion by exploring the extra fun options we offer. Celebrate a special occasion with a birthday or party package, or add a few golf cart rentals to your stay for quick access to everything at the park.
Branson's Entertainment Hub
Being close to the "Live Entertainment Capital of the World" is an added advantage. Your family can venture out to enjoy live shows and attractions, adding a dash of excitement to the reunion. The vibrant local culture of Branson, combined with the serene beauty of the Ozarks, creates a balanced and enjoyable experience for everyone.
Frequently Asked Questions:
1. What is the booking process, and how far in advance should we plan to reserve our family reunion?
It's advisable to call for bookings 6-8 months in advance to ensure a seamless planning experience for your family reunions in Branson.
2. Is there a designated area for hosting large family meals or gatherings?
A brand-new gathering space is slated to be available in 2024, enhancing the reunion experience.
With our welcoming ambiance, diverse amenities, and a promise of fun and relaxation, Great Escapes RV Resorts Branson is your premier choice for an unforgettable family reunion. Don't let another year pass by; seize the opportunity to reconnect with your loved ones in a setting that celebrates family. Reach out to us to book your family reunions in Branson today. Start the journey towards creating heartwarming memories.
Eager To Start Planning Your Family Reunion in Branson?