Hook, Line, and Sinker: Spring and Fall Fishing in Missouri
A Guide to Trout Fishing Near Great Escapes RV Resorts Branson
If the thrill of the catch is what you live for, then pack your tackle box and head to one of the best destinations for fishing in Missouri. Nestled between the angler's paradises of Lake Taneycomo and Bull Shoals Lake, Great Escapes RV Resorts Branson in Forsyth is your gateway to some of the most exhilarating fishing experiences in the state. Ready to reel in the big one? Keep reading!
The Angler's Seasons: Why Spring and Fall in Missouri are Unmissable
Spring and fall in Missouri aren't just seasons; they're an angler's rite of passage. Imagine casting your line into crystal-clear waters, the air crisp and the lakes teeming with fish. From the elusive brown trout in Lake Taneycomo to the fighting bass in Bull Shoals Lake, these seasons offer a fishing experience that's nothing short of legendary.
Lake Taneycomo: The Trout Capital of the Midwest
Forget what you thought you knew about trout fishing. Lake Taneycomo, a gem in the world of fishing in Missouri, takes it to a whole new level. With its cold, oxygen-rich waters, this lake is a trout angler's dream come true. Whether you're fly fishing for rainbow trout in the upper reaches or bait fishing for more downstream, every cast is a potential trophy. And let's not forget the brown trout—challenging, rewarding, and an absolute thrill to reel in.
Bull Shoals Lake: The Angler's Playground
If variety is the spice of life, then Bull Shoals Lake is the angler's hot sauce. This sprawling lake is a mosaic of fishing opportunities. From bass that leap out of the water to walleye that test your skill and gear, Bull Shoals offers an adrenaline-pumping experience that you won't soon forget. For trout enthusiasts, the lake offers a diverse range of species, including rainbow, brown, brook, and cutthroat trout, especially in the White River tributaries.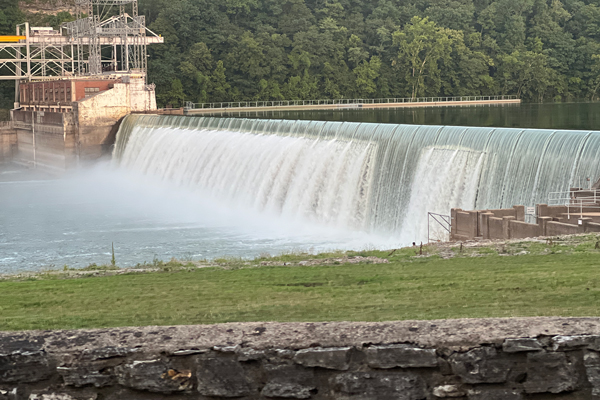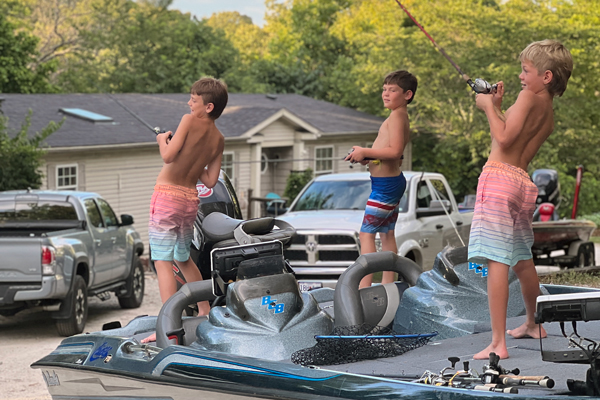 Your Base Camp for Spring and Fall Fishing in Missouri
Why settle for a day trip when you can make it a fishing expedition? Located just a cast away from both Lake Taneycomo and Bull Shoals Lake, Great Escapes RV Resorts Branson offers more than just a place to stay-it's your base camp for fishing adventures. Our top-notch amenities are tailored for the angler's lifestyle:
Campfires and Grills: Savor the smoky flavor of today's fresh catch.
Restrooms and Laundry Facilities: Freshen up after a day on the water.
Nature Trail and Pet Park: Because even your four-legged friend deserves an adventure.
Ready To Turn Your Fishing Dreams Into Fish Tales?
Fishing in Missouri, especially during the spring and fall, offers an angling experience that's as exhilarating as it is rewarding. And with Great Escapes RV Resorts Branson as your base, you're not just going fishing—you're embarking on a fishing adventure of a lifetime.
The fish are biting in Missouri!
Book Your Stay at Great Escapes RV Resorts Branson and Reel in a Season to Remember!