Must-Have RV Park Amenities
What to Look For Before Booking Your Stay
When planning your next RV adventure, finding the right campground with the best amenities can make a huge difference in your overall experience. That's why knowing what conveniences to look for when searching for the perfect RV park is essential. As you explore your options, consider these top RV park amenities to ensure a comfortable and enjoyable stay.
Best RV Park Amenities for Your Next Adventure
Full Hookup Sites
One of the most important amenities for RVers is full hookup sites, which include access to electricity, water, and sewer. This ensures you can power your RV and keep it clean and fresh during your stay.
Wi-Fi Access
Access to Wi-Fi is essential for many RVers who want to stay connected with loved ones, work remotely, or just browse the internet.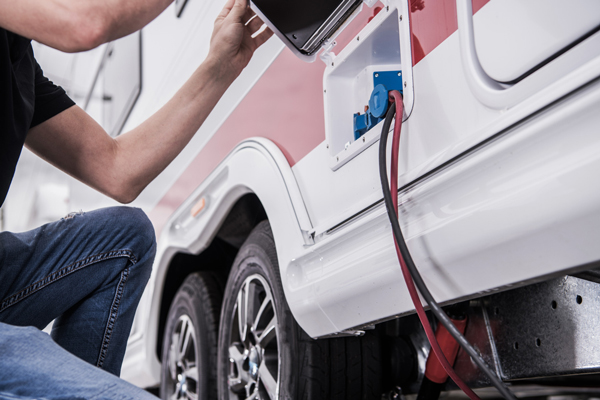 Clean Restrooms and Showers
Clean restrooms and showers are necessary RV park amenities as well. A staff that takes pride in providing clean and well-maintained facilities speaks volumes about the campground and its customer service.
Laundry Facilities
On-site laundry facilities are a must, so you don't have to worry about finding a laundromat during your stay.
Pet-Friendly Accommodations
Finding a pet-friendly campground is a top priority if you're traveling with pets. Pet-friendly accommodations like a dog park allow your furry friends time to run and play off-leash.
More than Just Essential Amenities
In addition to the essential amenities mentioned above, Great Escapes RV Resorts Branson offers an impressive range of amenities that are sure to make your stay comfortable and enjoyable. Visit the camp store and stock up on supplies for your trip. If you want to explore the campground, consider renting a golf cart to get around. And when you're ready to relax, head to the swimming pool. If you're looking for a more active experience, check out the nature trails for hiking or biking, sports courts, and the gem mining station.
But the amenities don't stop there! Great Escapes RV Resorts Branson also offers special theme celebrations so that you can enjoy a variety of fun activities and events during your stay. And if you're celebrating a special occasion, consider booking one of our birthday party packages to make the experience even more memorable.
With so many excellent RV park amenities and conveniences, Great Escapes RV Resorts Branson is worth considering for your next RV trip.
No RV? No Problem! We Offer Tent Sites & Cabin Rentals As Well!