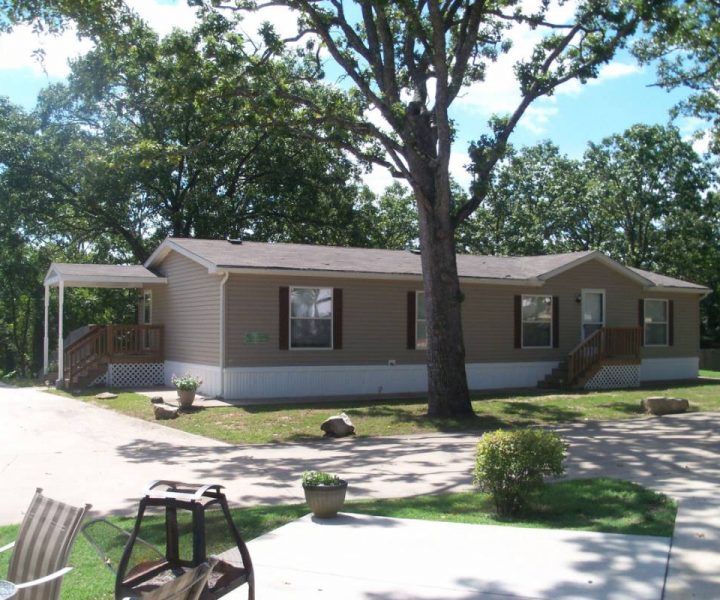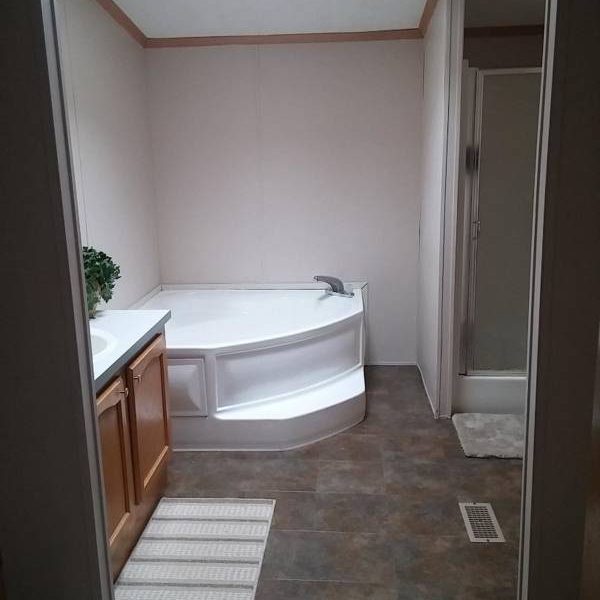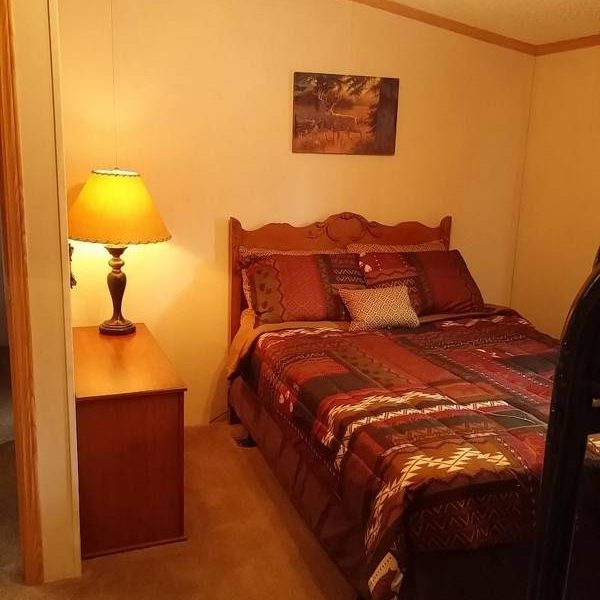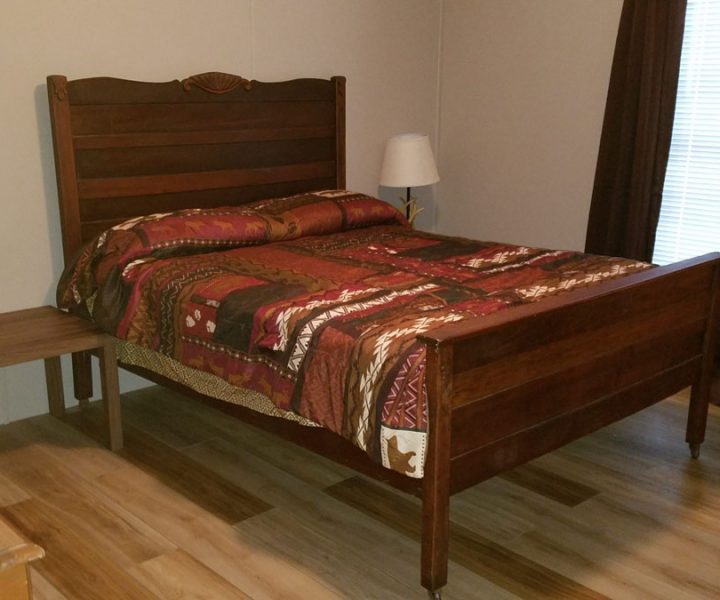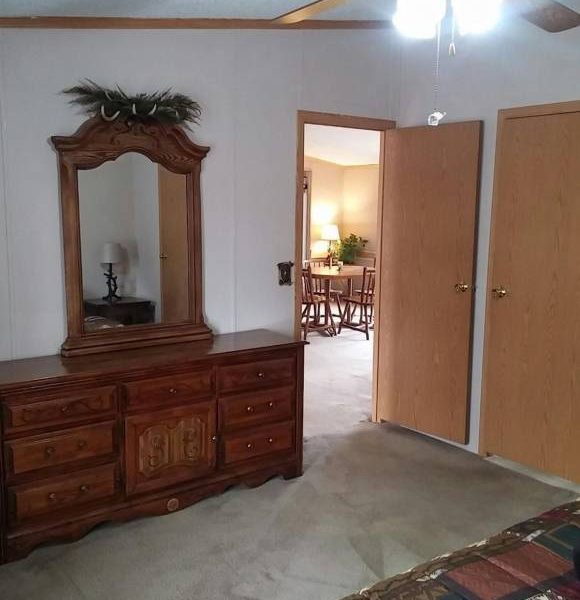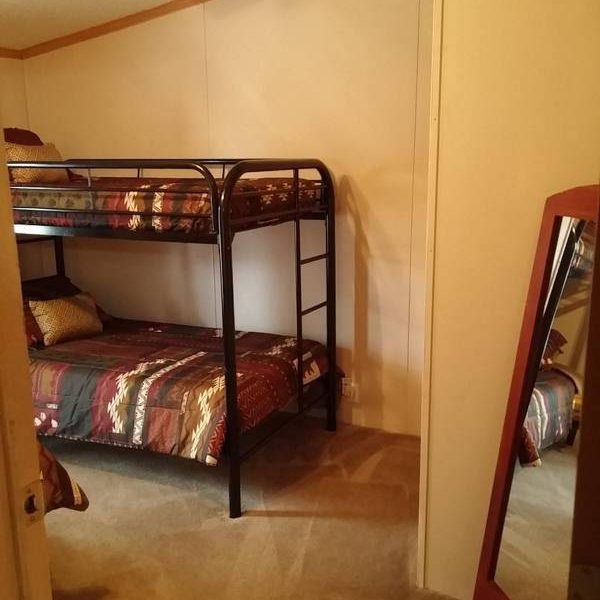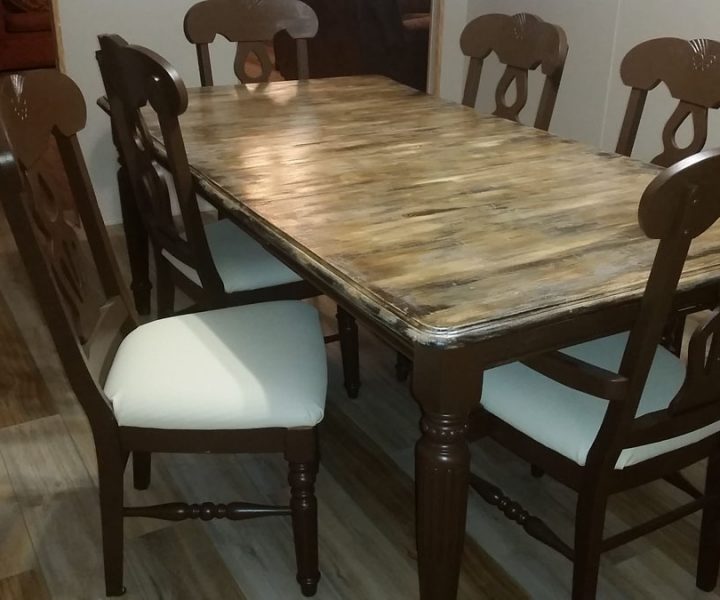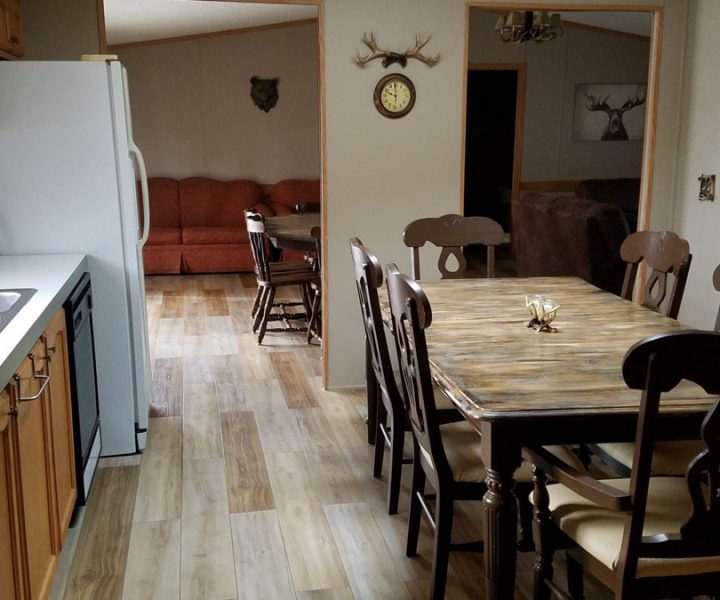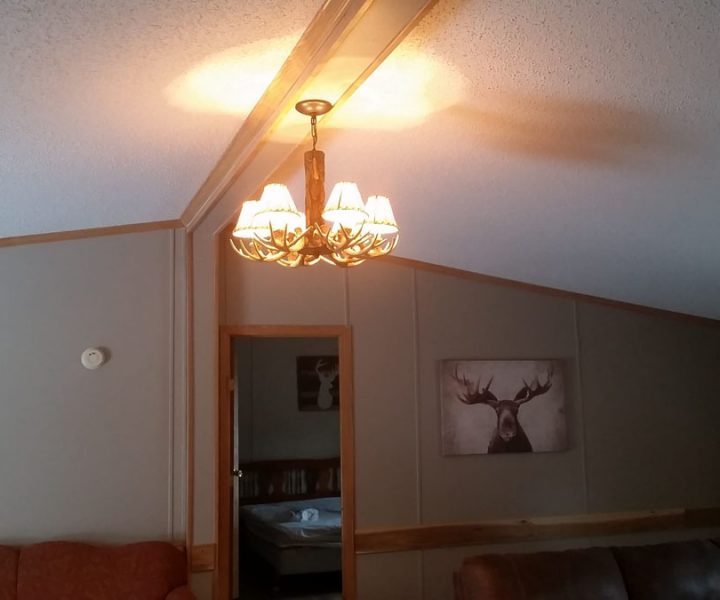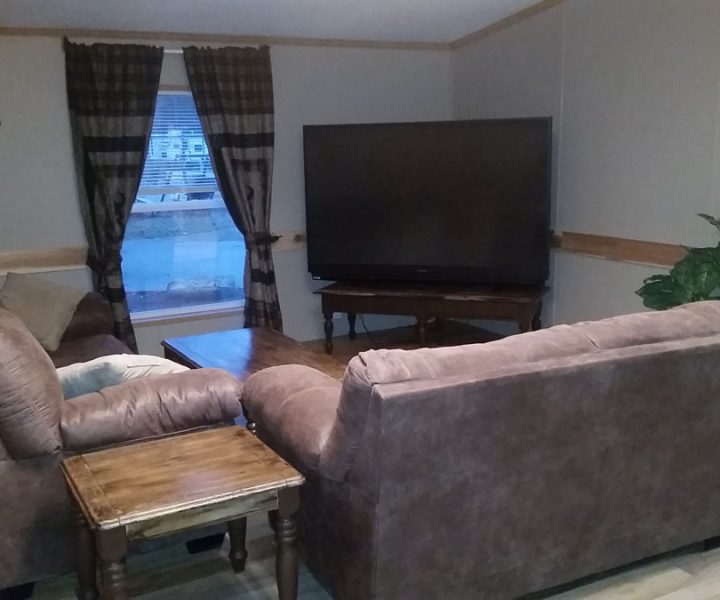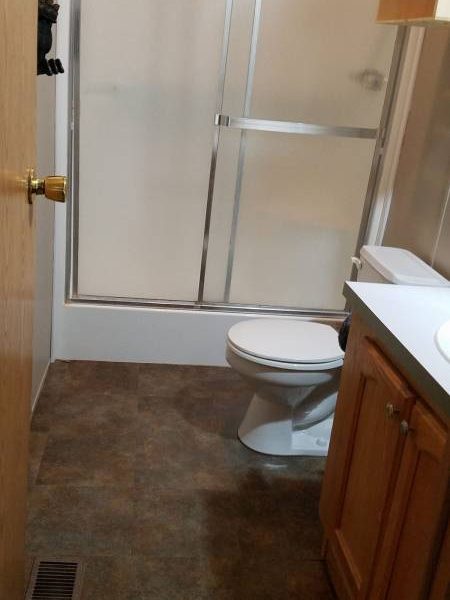 Perfect For Family Reunions
Go camping for your next family reunion or get together with friends in our Ozarks House, which comes complete with multiple bedrooms and a variety of sleeping arrangements to satisfy every camper. Plus, enjoy creature comforts and conveniences like a fully-equipped kitchen, comfy living room, private bathrooms, and even a washer and dryer! Linens included.
Amenities for the Ozarks House include:
3 Bedrooms
A set of bunk beds
2 Full-size beds
King-size bed
Full bathrooms
Big-screen TV
2 Couches that fold out into full-size beds
Tables and chairs
Fully-equipped kitchen
Dishwasher
Utensils
Pots and pans
Plates
Refrigerator freezer with icemaker
Air Conditioning
Coffee pot
Washer and dryer
Picnic table
Charcoal grill
Fire ring
Linens included
Starts at $240 per night
Coming Soon!