Top Things to Do in Branson While Staying at Great Escapes
Branson, Missouri, is a treasure trove of family-friendly activities, attractions, and adventures. With Great Escapes RV Resorts Branson as your home base, you're perfectly positioned to explore all that this vibrant city has to offer. Here are some of the best things to do in Branson!
Top Things to Do in Branson
Attractions
Branson is a playground of exciting attractions that cater to all ages. Experience the thrill of gravity-defying roller coasters at Silver Dollar City or step back in time at the fascinating Titanic Museum. For a dose of adrenaline, the Track Family Fun Parks offer an extreme family fun experience that shouldn't be missed.
Live Shows
Known as the Live Entertainment Capital of the World, Branson boasts an impressive array of more than 100 live shows. From national theater productions and musicals to concerts and comedy shows, there's a performance to captivate every audience member. Discover why live entertainment is one of the most popular things to do in Branson.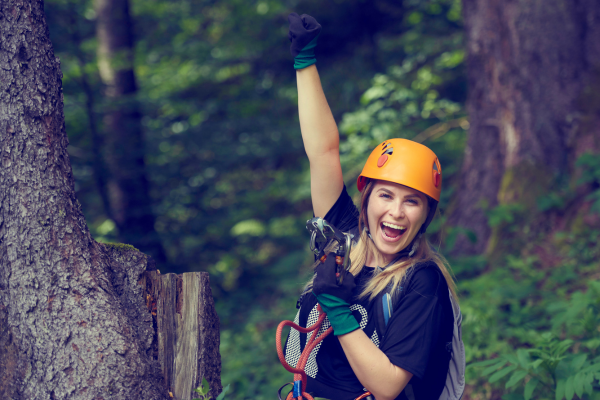 Outdoor Recreations
Nature lovers will find their paradise in Branson. Surrounded by three pristine freshwater lakes, hundreds of miles of trails, and several public parks, it's an ideal destination for outdoor enthusiasts. Whether it's fishing on Table Rock Lake, soaring over the Ozarks on a zip line, or enjoying a scenic hike, the city offers a multitude of ways to connect with nature.
Shopping/Dining
After a day of adventure, unwind with some retail therapy in the charming streets of Historic Downtown Branson. Lined with local boutiques and retail shops, it's a haven for shoppers. And when hunger strikes, you'll find a variety of restaurants serving delicious local cuisine.
Branson Is a City That Promises Endless Excitement and Adventure
Whether you're seeking thrilling attractions, live shows, outdoor adventures, or a great day of shopping and dining, there's something for everyone. After a long day of exploring, return to the comfort of your cabin, RV spot, or tent campsite at Great Escapes RV Resorts Branson. Here, you can rest and recharge, ready for another day of adventure in Branson or a day enjoying the fun attractions and activities at the resort. The best things to do in Branson are just a short trip away from your comfortable stay at Great Escapes RV Resorts.
Unforgettable Family Adventures Await